< Back to results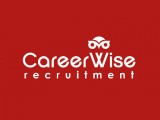 CLEANING VALIDATION SPECIALIST
Full Time

Mid-Senior Level
CLEANING VALIDATION SPECIALIST with rinse & swab experience required by CareerWise Recruitment for our multinational BioTech client in Limerick, initial 12 month contract on offer.
The CLEANING VALIDATION SPECIALIST will have experience in the execution of cleaning validation protocols, experience on writing and approving Deviations/ GMP documents and Technical writing experience in writing site reports.
THE ROLE:
* Taking Cleaning Validation samples alongside Upstream/Downstream processing.
* Working closely with manufacturing to ensure the CIP/SIP and dirty holds are to the correct times and samples are taken.
* Experience in aseptic technique
* Experience in Gowning for IOS7/ISO8
* Generating and Executing Validation Protocols.
* Actively look for Continuous improvements
* Experience in Validation specifically cleaning validation
* Experience in assessment of cleaning issues during study runs,
* Experienced Technical writer,
* Experience in Deviation/Change control writing,
* Capable of managing a large program, so project management skills would be necessary,
* Generate/review/Approval of CV protocols,
* Generate Reports
* Maintain and update Cleaning Validation Plan
* Schedule of cleaning activities with Manufacturing
REQUIREMENTS:
* Degree qualified in Science / Engineering discipline
* At least 2 years Cleaning Validation experience in the pharmaceutical or Biotechnology setting.
Please call Conor Twomey today for further information on 021 4297422 or email: ctwomey@careerwise.ie
CareerWise Recruitment (In Search of Excellence)
Established in 1999, CareerWise Recruitment specialises in recruitment of management and technical professionals for the life sciences, ICT, engineering, food and agri sectors.
We operate out of multiple locations in Ireland and have offices in Cork, Shannon, Galway, Mayo and Dublin.
By applying for this position, you are consenting to allow CareerWise Recruitment to process and retain your data in accordance with our Privacy Policy, contained on our website for the purposes of providing career opportunities. CareerWise Recruitment accepts that you do not wish your personal data, including your CV, to be forwarded to any client company without your prior consent and gives an absolute assurance that this wish will always be respected. Please feel free to contact us if you have any queries or wish to withdraw or amend your consent.