< Back to results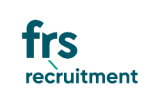 Commercial Business Manager
Full Time

Mid-Senior Level
Commercial Business Manager
Our client a Sligo-based SME with two retail businesses, a national sales and distribution operation, and property interests are seeking to recruit an experienced Commercial Business Manager who will take operational control across the business, implement key sales and business growth strategies and oversee the finance function.
Commercial Business Manager
• As Commercial Business Manager, you will work alongside the MD and other HOD's to develop and achieve the annual company targets and stay within budget.
• Identify business growth sectors, devise and implement a sales strategy and manage business growth projects
• Manage key client relationships, identifying opportunities for new accounts and target same
• Analyse data and create reports to identify areas of business opportunity and growth.
• Lead the finance function and ensure all monthly reports and management accounts are up to date and on time for all businesses.
• Identify efficiencies and financial controls that will ultimately improve profitability ensure all statutory and revenue obligations are in place and liaise on legal.
• Assess and analyse capital expenditure and liaise with third party service providers and contractors
Role Requirements
• You will be a highly motivated and enthusiastic commercial professional with a strong entrepreneurial nature
• Qualification in Business Admin, Business Management and or Financial Management
• Strong Commercial and Business Acumen with a key focus on business development and project management
• Min 5yrs Managerial experience with a strong financial understanding
• Can work within a SME and have good organisational skills and leadership qualities
• Good communicator verbal and written and have up-to-date knowledge of all information technology tools.
Contact Daniella 086 7750646 or apply daniella@frsrecruitment.com