< Back to results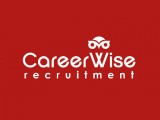 CONTINUOUS IMPROVEMENT SPECIALIST
Full Time

Mid-Senior Level
CONTINUOUS IMPROVEMENT SPECIALIST required by CareerWise Recruitment for our multinational BioTech client in Limerick.
The CONTINUOUS IMPROVEMENT SPECIALIST facilitates and supports cross-site / cross-functional Kaizens, continuous improvements projects, and structured problem solving activities that are working to eliminate waste in work processes.
THE ROLE:
* Develops the Continuous Improvement capabilities of the organisation by developing, deploying and delivering effective training / presentations for employees.
* Develops and supports systems to foster accountability and recognition of continuous improvement efforts.
* Mentors, supports and guides individuals to achieve tasks.
* Prepares, distributes and presents project status reports to project team members and management.
* Takes seed ideas and nurtures them into improvements across the operations; initiates continuous improvement methodologies.
* Knowledge and Skills include, but are not limited to, the following:
* Strong understanding and demonstrated use of problem-solving tools and techniques.
* Strong working knowledge of 5S, Kanban, Direct observation, Daily and Visual Management and other Waste identification lean approaches. .
* Ability to define problems, collect and analyze data, establish facts, and draw valid conclusions.
REQUIREMENTS:
* Requires BS/BA in a scientific or business discipline and 5+ years of relevant experience, or a MS/MBA and 3 – 4+ years of relevant experience strong knowledge of continuous improvement approaches (Lean Manufacturing, Six Sigma, etc.).
* Excellent communication skills, both verbal & written.
* Adaptable and flexible with a can do, positive attitude.
* Previous experience of supporting change in a highly regulated environment.
Please call Conor Twomey today for further information on 087-0907204 or email: ctwomey@careerwise.ie
CareerWise Recruitment (In Search of Excellence)
Established in 1999, CareerWise Recruitment specialises in recruitment of management and technical professionals for the life sciences, ICT, engineering, food and agri sectors.
We operate out of multiple locations in Ireland and have offices in Cork, Shannon, Galway, Mayo and Dublin.
By applying for this position, you are consenting to allow CareerWise Recruitment to process and retain your data in accordance with our Privacy Policy, contained on our website for the purposes of providing career opportunities. CareerWise Recruitment accepts that you do not wish your personal data, including your CV, to be forwarded to any client company without your prior consent and gives an absolute assurance that this wish will always be respected. Please feel free to contact us if you have any queries or wish to withdraw or amend your consent.