< Back to results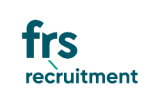 Financial Accountant
Full Time

Remote hybrid

Associate
Our client a leader in their field and a well established Galway business with an international focus is currently seeking a skilled Financial Accountant to join their team for 6-12 months.
Reporting to the Finance Manager – you will become an integral part of the finance team.
Experience in accounts preparation, analysis, and reconciliation required.
General Role
Assist with month end accounts to ensure on time closure
Maintain Balance Sheet accounts, including, but not limited to; inter-company
reconciliations, fixed asset reconciliations, accrual listings, prepayment listings
Prepare audit schedules and roll forward of audit files
Monthly/Weekly accounting duties, including management of all financial duties of
non irish legal entity
Adhoc reporting as required
Qualifications & Skills
Qualified Accountant (ACA, ACCA, CIMA)
Strong attention to detail and ability to multi-task.
Excellent time management skills and ability to work to set deadlines
Have strong Microsoft Office skills.
If you are interested in this role and have the skills required, please apply with your most recent CV to Bernadette Sisson for immediate consideration.