< Back to results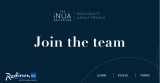 Food & Beverage Assistant- Full-time
Radisson Blu Hotel & Spa, Sligo – Restaurant & Bar
The team at Radisson Blu Hotel & Spa are already getting excited about reopening the hotel.
Are you looking for a new challenge in 2021? We are growing our Food & Beverage team here at the hotel – and have excellent opportunities for Food & Beverage Staff to join our friendly team.
This is a full-time position, which will require the person to work full-time outside of the summer months.
Key Responsibilities of a Food & Beverage Assistant:
Serves guests in a prompt and courteous manner in accordance with Food & Beverage service standards
Promotes additional sales by taking opportunities to up-sell
Maintains a thorough working knowledge of the food & beverage menu items to be able to advise guests on selection and promote additional sales accordingly
Requirements of a Food & Beverage Assistant:
Have you the Yes I Can! attitude? We are looking for someone who is able to deliver outstanding customer service.
Excellent team player with strong communication skills, you will have a passion for food & beverage.
Previous experience is an essential criteria for this position.
Successful candidates will be working a variety of shifts but day time availability during the week is essential.
Staff Benefits include:
Discounted rates on food & accommodation.
Discounted rates in Radisson Hotels across the world.
Learning & Development Opportunities.
Staff meals provided whilst on duty.
Employee Recognition Awards.
Independent Employee Assistant Programme.
Free car parking.
This is a great opportunity for the right candidate to join us and grow with the Radisson Blu, Sligo and the iNua Hotel Collection.
Follow us on Facebook / LinkedIn for the latest career opportunities.
#passionateaboutpeople #learn #evolve #thrive