< Back to results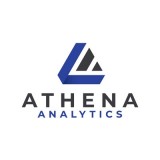 About the job
We are looking for an experienced front end developer to join our small team in Kerry. We currently have several projects in the development process for this person to take the lead on. This is a hands-on coding position which involves maintaining templates and creating from scratch. The successful candidate will also have to review our current front-end architecture and improve it while working on new tasks. We are looking for someone who is comfortable taking design mock-ups and replicating them with code. You will be working closely with our team especially our design and developers.
Responsibilities
Develop new user-facing layouts and features
Build reusable code and libraries for future use
Ensure the technical feasibility of UI/UX designs
Optimize code for maximum speed and scalability
Collaborate with back-end developers and web designers to improve usability
You Will Need
Proven work experience as a Front-end developer
Strong experience on HTML5, CSS3, SASS and JavaScript
Experience with react, redux, redux-saga, graphql, material-ui
Confidence in your ability and ability to help others with tasks
Experience with Webpack and NPM/Yarn
Experience with browser testing and debugging
In-depth understanding of the entire web development process
Version control/Git knowledge
Excellent analytical and multitasking skills
Experience with the front-end part in the context of a monolith application, written in Ruby on Rails framework.