< Back to results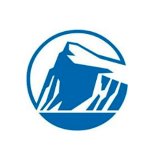 Pramerica is seeking an Associate within our TISS division in Pramerica working in an Operational Support Capacity.
Ideal candidate(s) will have strong working IT support experience & excellent communication skills (both written and verbal).
The Associate is responsible for the prioritization, coordination and documentation of all items received into the desk. They will act as a single point of contact between the Service Desks, Support Groups / parties and the customer.
Core hours are 8am-5pm (EST) however this is part of an overall service so there will be a need to work alternative shifts on a periodic basis. The successful candidate must be capable of working independently or as part of a team.
Job responsibilities include:
Troubleshoot and resolving Incidents at a Tier 1 Level
Processing Service Requests for the enterprise ? Customer Relationship Management as and if appropriate
Effectively manage Customer Service Level Agreements (SLA?s)
Monitoring and Response for Live Chat, Mailboxes and Work queues
Provide Support in the following areas: Application, O365, Mobile, RSA & more
Contribute towards knowledge
Contribute towards operational improvements
Effectively accesses internal resources to expedite solution-related activities or events
Maintain Customer Satisfaction Qualifications, Skills & Experience Essential
Effective communications skills
Ability to multitask and work under pressure
Problem-Solving
Time management skills
Ability to Troubleshoot / Problem Solving experience
Customer Service experience
Record Management knowledge or experience
Administration skills Competencies
Proven strong written and verbal communication and interpersonal skills.
Self-motivated and willingness to learn
Proven ability to work well with technical and non-technical staff across numerous areas.
Must be able to remain focused and deliverable-oriented while working independently.
Ability to adapt and respond to changes in environment and priorities.
Ability to highlight and communicate the key components in a particular area.
Ability to identify and provide training for the team on a gap analysis basis.
Ability to lead, coordinate and manage projects and continuous improvement opportunities
Suggest and implement Process Improvements and Innovations.
Proven ability to work independently on multiple tasks with commitment and willingness to see issues through to resolution
Strong analytical thinking, attention to detail and customer focus
Self-starter with the desire to grow and excel in a dynamic environment.
Desirable
Working knowledge of Windows 10 and SharePoint
Desktop support experience
ServiceNow experience
Videoconferencing, multimedia and Skype support experience
System administration experience
Degree or Certificate in I.T. or related discipline is preferred
ITIL certifications
Technical Support experience working in a technical support role Tier 1/Tier Two Team's Top 5 benefits
Career and growth opportunities
A robust health and wellness program
Top of the range facilities, including onsite gym and multiple catering options
Social events and activities
Health Insurance & Life Assurance View our full list of Pramerica benefits https://www.cpl.com/job/associate-analyst-2
Pramerica is proud to be an equal opportunity employer and is committed to equal employment opportunity regardless of applicants? gender, civil status, family status, sexual orientation, religion, age, disability, race or membership of the traveller community. Pramerica?s aim is to hire the best people for the open roles and all appointments will be made on merit.
Any offer of employment made by Pramerica will be contingent on receiving satisfactory references. Applicants should be aware that background checks will be carried out on all candidates offered a position within Pramerica.
Pramerica has been awarded the IBEC Keep Well Accreditation Mark. This is in recognition of our commitment to making our employees wellbeing a priority.