< Back to results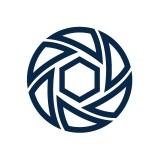 Design Technician
Kerry Mechanical Engineering
Kerry
Due to company expansion we are currently seeking a Design Engineer to join our team
Requirements:
CAD using Fusion 360 is essential
Drawing document control.
Production design knowledge. Design for Assembly and Manufacture (DFA & DFM)
Experience with Sheet Metal design and manufacture. CAM Programming: Wicam,Lantek,TruTops or similar.
Experience or Knowledge of assembly line manufacturing desirable
Experience with agricultural equipment an advantage
Innovative thinker
Previous work experience with a design or manufacturing/engineering background essential.
Skills:
Designing, Design for Assembly, Sheet Metal design