< Back to results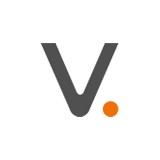 Senior Application Software Developer
Full Time

Salary: 55,000-70,000
The successful candidate will be an experienced software engineer, and will join a small but growing team that specialises in building software solutions for the energy industry.
The position will require working on different projects and providing design input, mentoring and guiding junior developers. Performing code reviews & providing constructive feedback to peers.
Projects that our team tackle usually include one or more of the following areas: IoT communications, data streaming, data analytics, event driven systems, reporting tools, and embedded applications.
Essential Requirements:
At least 5 years commercial programming experience. (we use NodeJS for our backend).
Working knowledge of at least two programming language, and strong knowledge of at least one.
Demonstrable knowledge of continuous integration/deployment workflows (e.g. work with Jenkins, AWS code build, travis, circle, gitlab flows/pipelines). We use Jenkins.
Strong communication skills.
Experience with at least one major cloud provider (AWS, Azure, GCP). We use AWS.
Strong unit and integration testing experience.
Solid understanding of software architecture concepts.
Experience with asynchronous programming.
Experience working in a Linux environment.
Version control workflows with git/svn.
Basic understanding of computer networking .
Nice to haves:
Experience working in an Agile environment.
Experience with Docker and Docker Compose.
Experience with any of Kubernetes, Terraform, Spinnaker.
Experience with MQTT or Apache Kafka or Kinesis or RabbitMQ.
Experience with Project Management Tools.
Experience of writing documentation for non-technical audience.
Job Type: Permanent
Job Status: Full Time
Salary: €55,000+
Benefits:
Healthcare
Matched pension contribution up to 5% salary
Discretionary training budget: €3,000/yr + 10 working days
Performance based bonus
Salary: €55,000.00-€70,000.00 per year