< Back to results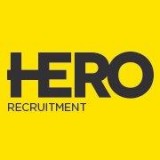 HR Business Partner
Full Time

Mid-Senior Level
HR Business Partner
Our client is recruiting for a maternity cover HRBP for their plant in Mayo. This role will report to the HR Manager, with a dotted line to the Plant Manager.
The successful candidate will be responsible for supporting one of two manufacturing Plants in Mayo. You will be part of the Leadership Team for the Plant, and provide HR Business Partner support as required and in conjunction with the HR Department. This position is responsible for the HR processes and procedures for associates, as well as providing some HR support to global HR initiatives.
The HRBP shall contribute to the planning, development, implementation and maintenance of the HR programs and policies in line with the company's Mission, Vision and People Strategy.
Key Responsibilities:
HRBP for one of the Plants
Implementing HR programs in alignment with HR strategy throughout assigned organization providing advice and service to Management and Associates
Act as a resource to identify HR related issues and recommend solutions that support the organization and enhance business goals
Advice and counsel all levels of management and Associates as they relate to Associate relations and performance issues
Maintain positive and collaborative working relations with the entire organization; Management, trade unions and Associates in general
In close cooperation with Supervisors monitor absenteeism, support and follow up on absenteeism processes and local procedures train managers in tools to reduce the level of absenteeism. Conversations/coaching about absenteeism
Support the further development of the Production System (PS) lean management approach on-site, primarily as an advocate and champion for all aspects but also in terms of implementing those elements relevant to HR
Recruitment and Retention:
Undertake specific recruitment activities in respect of hourly paid and professional roles.
Ensure effective recruitment and selection methods are used in line with legislative requirements and best practices.
Ensure that approved recruitment activity is performed in a timely and effective manner to meet customer needs.
On boarding of new hires in collaboration with local procedures
Resignations: Confirmation termination, exit interview etc.
Employee Relations:
Be the point of contact for local employee relations matters within a unionized environment – individual employee queries, shop steward interaction, grievance and disciplinary matters.
Advice and counsel the management in legal cases in cooperation with local & global legal counsel
Update HR processes and developing workflows
Update policies and Employee Handbook in collaboration with HR Manager, Management and Union reps were appropriate
Develop and implement processes to continually improve the quality of HR services and programs
Manpower Planning:
Track manpower requirements, including internal promotions, internal transfers, and shift changes for the respective Plant, within the policies, set out at Facility level.
Performance and People Development Systems:
Support the company's Performance Management system and learning & development processes for the respective Plant.
Facilitate Development and Succession Process (DSP) meetings and follow-up actions.
Train managers to give candid and constructive feedback.
Train new Associates on performance management system and coordinating reviews of training needs for the latter, including presenting summary data to senior management.
Ensure that data quality and data accuracy in HR systems: Time Ware, iConnect, Success Factors and Shared Drives are correct and updated in a timely manner
HR Projects:
Undertake specific activities in support of an expanding business, including the further development of processes and procedures for the facility and participation in Global HR project activities.
Administration Services:
Support the administration services of the HR function to ensure the best support possible is available to customer departments, including the interpretation of policies for Associates within the respective Plant.
It is understood that these activities may change as needs arise to support the business and taking into account the size of the HR Team.
Education, Experience and Skills
Primary degree in Business Studies, Social Sciences or Production Engineering with a specialism or post-graduate qualification in Human Resources Management
CIPD accreditation
Minimum of 5 years experience as a HR Generalist/Specialist with recruitment responsibilities at an exempt level as well as general employee relations experience in a manufacturing environment preferably with a US-based Multinational.
HR Systems knowledge
Knowledge of direct advertising and social media as they pertain to recruitment activities
For more information on HR role in Mayo please contact Helga Reeves on 086 8168298  helga@hero.ie 
Check out all our open jobs on our HERO Recruitment website – https://www.hero.ie/
Please Note: Under its obligation under the Data Protection legislation, HERO Recruitment will not forward your details to any company without your prior approval