< Back to results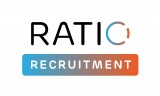 Internal Auditor
Ratio Recruitment Ireland
Sligo
Our client is currently recruiting for an Internal Auditor based in Sligo.
The role of Internal Auditor will be responsible for the internal audit function of the company.
Key responsibilities:
• Preparing an Annual Internal Audit Plan based on risk assessment including tasks, assignments and timelines for completion for each task and main activities, and reporting results of audit.
• Conduct internal audits and special reviews to provide assurance regarding the existence and effectiveness of financial, operational, and/or technology internal controls.
• Plan and execute audit assignments in accordance with accepted professional standards and prepare formal written reports to management summarising audit results and solutions to mitigate risk and improve operations.
• Design and execute audits to verify compliance with corporate policies.
• Provide recommendations to management for strengthening controls.
• Make recommendations to management regarding acceptable solutions to address issues or gaps identified.
• Plan and action follow-up to ensure adequate remediation of control issues identified.
• Assist management in developing plans and best practice.
• Manage annual risk assessment/management project.
• Within the business there are ongoing operational and system related projects. It is likely that the internal auditor will be asked to lead or participate in the management of these projects.
Qualification:
• Qualified member of a recognised accountancy body.
• Two years' post-qualification experience within the auditing department of a large accounting firm or within the Internal Audit function of a large group.
The ideal candidate will:
• Be comfortable interacting with senior management across the organisation.
• Have the capability to analyse sections of the business and decide on the type of audit necessary, and to recommend sensible and workable solutions.
• Have the ability to challenge established practices and policies.
• Confident and comfortable making presentations to senior and middle management.
• Intellectual curiosity, passion to add value and creative thinking are competencies that will enable success in this role.
• Full clean drivers licence and own transport required.
For more information you can call 0873957245