< Back to results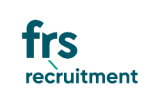 Investment Operations Associate
Job Overview
Are you a recent grad with a degree in Finance and/or Accounting looking for the next step in your career?
Are you interested in joining a global organisation with strong training and excellent benefits?
Would you like to live in the beautiful North West of Ireland?
If you have answered – yes in your head – read on and apply with your most recent CV. Your new career as a Finance Administrator awaits!
Key Responsibilities
You will join an established team and be responsible for the approved disbursements in the company system.
Reconcile Statements of Investments monthly.
This role will suit a proactive driven professional – keen to learn and expand their business knowledge.
Build both internal and external relationships to ensure each company is receiving the correct level of service.
Qualifications and Attributes
You will hold a Degree in Finance, Business, Accounting or Economics
Self-motivated with an ability to work within a team environment.
Strong IT skills including Excel.
Enjoys working in a fast-paced environment.
Willing to take on additional responsibility readily.
Strong written and excellent communication skills and the ability to work proactively are essential.
If you are a recent graduate seeking to that the next step or have 1 years of accounting / financial experience and would like to join an organisation where you can expand your skills – please apply with your most recent CV to Bernadette Sisson for immediate consideration.