< Back to results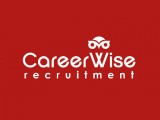 IT Business Analyst
Full Time

Mid-Senior Level
An IT Business Analyst – Microsoft Office 365 is required by CareerWise Recruitment for our Sligo based client.If you are interested in getting a position with an exciting company then this is the position for you !!!
THE ROLE:
* Initially as a member of the D365 implementation project, as part of the D365 project team partner with the business to implement D365 successfully and efficiently across our 5 business units in Ireland and the UK
* Participate in the delivery of business systems support, especially as it relates to D365 to business systems users
* Gather requirements, manage solution design and business systems delivery in the areas of ERP, CRM, BI, Retail, Manufacturing and industry-specific solutions in line with business strategy
*Actively participate in project planning, estimation, requirements analysis, solution design, change implementation and budget management
*This role is one of two D365 expert roles that requires not only D365 functional knowledge but also requires real world experience and skills in designing and building systems integrations.
REQUIREMENTS:
*3-5+ years' business analysis experience in the areas of ERP, Retail, Warehouse & Distribution applications
* Development experience using the Microsoft development stack
*Database design and development using MS SQL
Please call Louise Mulligan today for further information on 0949003979 or email: lmulligan@careerwise.ie
CareerWise Recruitment (In Search of Excellence)
Established in 1999, CareerWise Recruitment specialises in recruitment of management and technical professionals for the life sciences, ICT, engineering, food and agri sectors.
We operate out of multiple locations in Ireland and have offices in Cork, Shannon, Galway, Mayo and Dublin.
By applying for this position, you are consenting to allow CareerWise Recruitment to process and retain your data in accordance with our Privacy Policy, contained on our website for the purposes of providing career opportunities. CareerWise Recruitment accepts that you do not wish your personal data, including your CV, to be forwarded to any client company without your prior consent and gives an absolute assurance that this wish will always be respected. Please feel free to contact us if you have any queries or wish to withdraw or amend your consent.