< Back to results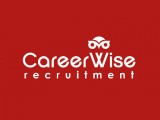 Lead Controls Engineer
Full Time

Mid-Senior Level
A Lead Controls Engineer is required by CareerWise Recruitment for our Galway based client. This Lead Controls Engineer will work as a member of the Systems Architecture Design & Controls Team supporting development of Thermo King Products. This role will support the execution of embedded controls development projects, working with hardware, software, validation test and system integration functions. Please contact Tom Devaney for more information.
Synopsis of this role:
1. Develop controller models for system level control algorithms and logic that provide superior performance.
2. Execute model-in-the-loop simulations to verify control behavior and performance.
3. Experience with model-based design processes and modeling & simulation of complex systems is required.
4. Mentor Controls Engineers
THE ROLE:
* Develop controller models for system level control algorithms and logic that provide superior performance, enhance reliability and diagnostics.
* Execute model-in-the-loop simulations to verify control behavior and performance.
* Support system and sub-system level integration testing to ensure control system behavior meets functional and non-functional requirements. * Review and analyze system test data.
* Mentor and supervise team members.
* Work with software development teams to integrate model-generated software into application software.
* Adhere to model development standards and processes.
* Collaborate with System integration teams and Product management.
* Drive project execution to achieve project milestones.
* Develop and execute team technology and process strategies.
* 10% travel anticipated.
REQUIREMENTS:
* Bachelor's Degree in Engineering or Computer Science required. Other technical Degrees may be considered with relevant work experience.
* At least 12 years experience in controls, electronics, systems or software engineering is required.
* Master's Degree in Control Theory is strongly preferred.
* Experience with model based design processes and modeling & simulation of complex systems is required.
* Understanding of control system design. Classical control knowledge required (PID control, linear control, digital filtering). Advanced control knowledge preferred (modern control theory, model predictive control, non-linear control, adaptive control, fuzzy logic).
* Advanced proficiency with Simulink and Stateflow is required.
* Understanding of optimization techniques is preferred.
* Experience with MAAB, J-MAAB, IEC 62304 standards or equivalents are preferred.
* Experience in automating processes is preferred.
* Proficiency in SVN, Jenkins or Dymola beneficial.
* Knowledge in refrigeration, vapor compression or thermodynamics/fluid dynamics is a plus.
* Knowledge in compressors, engines or power electronics is a plus.
Please call Tom Devaney today for further information on 091-758771 or email: tdevaney@careerwise.ie
CareerWise Recruitment (In Search of Excellence)
Established in 1999, CareerWise Recruitment specialises in recruitment of management and technical professionals for the Medical Devices, Pharmaceuticals, Life Sciences, ICT, Engineering, Food and Agri sectors.
We operate out of multiple locations in Ireland and have offices in Cork, Shannon, Galway, Mayo and Dublin.
By applying for this position, you are consenting to allow CareerWise Recruitment to process and retain your data in accordance with our Privacy Policy, contained on our website for the purposes of providing career opportunities. CareerWise Recruitment accepts that you do not wish your personal data, including your CV, to be forwarded to any client company without your prior consent and gives an absolute assurance that this wish will always be respected. Please feel free to contact us if you have any queries or wish to withdraw or amend your consent.