< Back to results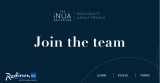 Leisure Club Assistant, Radisson Hotel & Spa Sligo
Are you looking for a new challenge in 2020? To expand our team we are currently looking for a qualified part-time leisure club attendant to participate in all aspects of our services. At the Health Styles Leisure Club we provide both members and guests with the highest standard of professional care.
The successful candidate will:
Be a certified Pool Life Guard
Be a certified gym instructor
Have a full swim teachers certificate
Have a natural Yes I Can attitude!
Main duties:
Assist with the day to day running of the Leisure Club.
Develop and provide instructor led classes for guests.
Help drive repeat guests / members for the Leisure Club.
Maintain the Health & Safety standards of the Hotel & Leisure Club.
Assist guests that use the gym and pool facilities within the Hotel.
Ensure guests receive Yes I Can! attitude and service is supplied to all guests.
Staff Benefits Include:
Discounted rates on food & accommodation.
Discounted rates in Radisson Hotels across the world.
Learning & Development Opportunities.
Staff meals provided whilst on duty.
Employee Recognition Awards.
Independent Employee Assistant Programme.
Weekend work including shift work is required for this position.
Please note that all relevant qualifications must be current and up to date.
Follow us on Facebook/ LinkedIn for the latest career opportunities
#Fitnessjobs #Gymjobs #Leisurejobs #sligojobs #passionateaboutpeople