< Back to results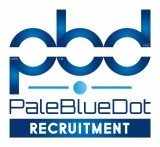 Moulding Engineer
Pale Blue Dot® Recruitment
Leitrim
Full Time

On site

Mid-Senior Level
The Rol
Our Client, a leading Medical Device company in Leitrim, is looking for a Moulding Engineer to join their team.
Job Responsibilities include but are not limited to the following:
Primary responsibility to provide Polymer Processing, Tooling, and Engineering expertise for the range of products and plastic raw materials.
Responsible for defining and implementing innovative engineering technologies, which will deliver highly efficient and cost-effective processes and equipment improvements.
Keeping up to date with new technological developments and to maintain and develop moulding standards.
To provide technical support to Customers, Toolmakers &  R&D/NPI personnel when spec'ing out Mould tools and Materials.
To provide Production support and Maintenance Activities as required.
Training and Mentoring of Technicians and Operators as required.
Participation in on-going Process Improvement activities.
Support the quotation team in relation to Mould tool and Mould Assembly activity.
Maintain high standards of safety and housekeeping to ensure area, machines and equipment are maintained in a safe and clean condition.
Monitor production and adjust parameters within acceptable ranges to optimise quality and performance ensuring components are run as close to nominal as possible unless instructed otherwise.
Ensure that all activities carried out are compliant with company quality system requirements.
Plan and execute projects to ensure that project timelines, quality and cost targets are met.
Engage with the appropriate personnel in the identification and resolution of
Corrective/Preventative actions to address Quality, Technical, and Manufacturing issues.
Liaise closely with Operations team to ensure Manufacturing and R&D/NPI activities are scheduled and completed to the required standard.
Develop Moulding process, either on own or with Process Engineers for new products using our Scientific Injection Moulding process development approach to optimize new raw materials, tooling, and technologies.
Flexibility to travel between Suppliers, Toolmakers, and customers.
Adhere to Plant Safety requirements and Health & Safety requirements relating to your work, assuming responsibility for those aspects of the OH&S.
Be aware of the potential environmental impacts associated with your work and the implications of non-conformance.
Contribute to enhanced energy performance by conservation of energy where possible (Lighting, Equipment, Air Conditioning etc).
Contribute to the continual improvement activities of the OH&S, Environmental and Energy Management systems through participation, providing feedback/ suggestions for improvement and by reporting accidents, dangerous occurrence, near miss/ illness, good catch and environmental incidents in a timely manner.
Requirements
Third level engineering qualification (minimum Bachelor's Degree) in Polymer, Biomedical or Mechanical Engineering. Significant experience (15yr+) will be considered in lieu of minimum qualification.
An Associate position may exist where there is limited experience and will be assigned to an experienced Engineer.
A Senior position may exist for minimum 5 years experience.
Experienced in Injection Moulding, Mould Tooling, Materials, Ancillary equipment and repair and maintenance of all related equipment.
Experience and knowledge of medical device environment including Clean room manufacture, validations, process controls, etc would be of advantage.
Note: By applying for this position, you may also be considered by Pale Blue Dot® Recruitment for other or future related vacancies.
Pale Blue Dot® Recruitment
"The Resource for the MedTech Workforce"