< Back to results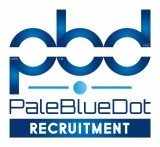 NPI Engineer
Pale Blue Dot® Recruitment
Galway
Full Time

On site

Mid-Senior Level
The Role
Reporting directly to the NPI Lead, the successful candidate will be part of an NPI (new product introduction) team of engineers and technicians to work cross functionally with Quality, Operations, Design Services and Materials groups. This position will require an ability to work autonomously whilst providing communication updates to all levels of the organisation including the site Leadership team. Customer-relationship management will be a key element of this role as all product designs are developed by our Client in conjunction with their customers.
Responsibilities
• Contribute to the New Product Introduction (NPI) teams with key input into Scaling, development, and validation of product, and packaging.
• Equipment procurement and facility layout.
• Initial capacity planning and identifying production operator needs.
• Development of production and Quality procedures.
• Material sourcing and procurement including supplier qualification input design-for-manufacturing and product flow/layout development.
• Take ownership for the execution of process qualification related builds and testing.
• Ownership of IQ, OQ, PQ protocol-generation, execution and reporting.
• Initiate, maintain, update and review manufacturing, quality and engineering-related
documentation as required – driving and reviewing Engineering Change Notice (ECN) proposals.
• Assist with training of product builder staff on key operational tasks.
• Enjoy a multi-departmental approach to problem-solving where everyone in the company has a voice and is respected for their input in driving root-cause-analysis reviews.
• Always strive to meet or exceed the expectations of our customers.
• Perform facility-based EH&S, layout or energy-savings projects as required.
• Coordinate and manage teams in meeting internal and external (customer) quality, timeline and budget commitment in transferring product and packaging designs into fully qualified commercial manufacturing processes.
• Deploy the principles of lean and six-sigma in identifying and implementing the optimum areas for improvement in manufacturing operations.
• There will be a strong linkage with the Quality Assurance department in supporting the Regulatory and Compliance requirements of an ISO13485 organisation.
• Make appropriate decisions on a daily basis, using the NPI Manager and Senior Engineering (NPI, Operations, Quality) representatives as needed.
• Performs other related duties, as assigned.
Requirements
• Reporting to the NPI Manager the successful candidate must have a track record of success in a manufacturing environment for a medical device company, a degree in Engineering or related field and 3 years' experience in a medical device engineering role.
• Candidate must be highly motivated and passionate about developing new products with strong documentation, oral, and interpersonal communication skills required.
• The individual must be proficient in Medical Device design principles and material selection with a knowledge of FMEA, TMV, MVP, IQ/OQ/PQ and software validation.
• Possess strong analytical skills, with a hands-on approach.
• Project management experience is desirable.
Note: By applying for this position, you may also be considered by Pale Blue Dot® Recruitment for other or future related vacancies.
Pale Blue Dot® Recruitment
 "The resource for the MedTech Workforce"