< Back to results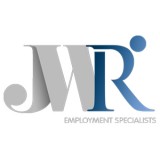 Operations Manager
JWR Recruitment Specialists
Galway
JWR Employment Specialists are recruiting an Operations Manager to join a battery technology company, in Galway, Ireland.
OUR CLIENT:
Our client is a battery technology company that is solving one of the greatest challenges of our generation, industrial electrification.
Their talented team is making an impact on a global scale, driven by a shared vision of a fully electric future.
They thrive in a fast-paced, energetic and innovative culture where no two days are the same.
They take on big challenges and appreciate every opportunity to learn along the way.
When you join our client, you join a team with a thirst for innovation and a hunger for the fun that comes from turning an industry on its head.
The company value all cultures and backgrounds and truly believe that diversity drives innovation. They are growing fast, that means you will grow fast and one day you can say you were there at the beginning.
THE ROLE:
Provide direction and technical expertise with manufacturing techniques.
Making decisions and solve technical problems to provide an efficient solution to production constraints.
Identifying resource and equipment requirements.
Ability to manage change and effectively pass on the information down the line to concerned teams for smoother execution.
Resource management skills and ability to handle complex / sensitive issues.
Encouraging team interaction, boost employee motivation and appreciate team contribution.
Takes ownership for the current working environment in line with EH&S policy & procedures, ensure standard operating procedures & project guidelines are in place.
Task allocation and performance evaluation of team members utilising system tools.
Project scheduling and resource management, with an understanding of technical equipment within a manufacturing environment.
Ensuring compliance quality procedures are in place for all manufacturing requirements.
Must ensure teams follow the correct procedures, policies and documentation requirements across project phases.
Planning, budgeting and reporting on projects.
Develop presentations on project status, present monthly findings on lean improvement reviews.
Will conduct regular team meetings and track performance / progress.
YOUR PROFILE: 
Extensive manufacturing leadership experience within Automotive, Aerospace, Defence or similar industry.
Delegate and allocate responsibilities efficiently to manage projects end to end.
Good knowledge of various materials used within the aerospace industry.
Understand project requirements, coordinate with resources, and direct the projects in the right direction in a timely manner.
Lead Continuous Improvement / change management within their area.
Ensure all colleagues are focused on customer and leadership objectives.
Effectively lead teams and inspire others to achieve goals through innovation, quality and excellence.
Ability to identify strengths and weaknesses of team members and suitably make changes if required.
Manufacturing & Quality techniques – IATF16949, ISO9001, Six Sigma.
Provide an efficient working atmosphere to project teams and ensure objectives are met on time.