< Back to results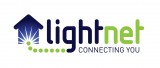 Due to ongoing growth in our broadband business, we are seeking to recruit an Operations Manager to join our team to support us during the next stage of development.
Responsibilities will include:
Development of an implementation strategy to achieve the company's agreed goals and objectives.
Review of internal systems, processes, and practices to ensure that we continue to achieve operational excellence.
Liaise with HR Manager to identify all recruitment and training needs across the organisation
Work with HR Manager to identify and analyse training needs for employees, and identify suitable courses to meet those training needs.
Oversee the running of the finance department
Ensure appropriate financial management structures are in place
Assist the CEO and Finance team in preparing annual budgets / forecasts and conducting regular reviews of targets vs actuals.
Ensure financial data is analysed effectively to improve profitability
Conduct value for money reviews of all commercial and supplier contracts
Support and facilitate a continuous improvement culture via structured improvement initiatives.
Ensure all operations are carried on in an appropriate, legislatively compliant and cost-effective manner
Ensure effective management of all aspects of the company's supply chain.
Purchase materials, plan inventory and oversee warehouse efficiencies
Ensure that scheduling and forecasting of future stock requirements is carried out effectively, using available data to make informed decisions
Perform regular quality control checks and monitor production KPIs
Identify ways to increase the quality of service delivered to our customers
Work closely with our legal advisors to ensure best practice and compliance with all aspects of employment and company legalisation.
This position will involve regular communication and engagement with senior management, cross-team coordination, project management and coordination of activities and events.
The ideal candidate will have:
5 or more years' experience of working in an operational role within a professional service organisation.
Excellent business and communication skills.
Strong leadership, communication, planning, people leadership and organising skills.
Strong project management ability with proven evidence of success in operational management, operational enhancement, and operational change.
Good knowledge of employment law, HR policies and procedures.
A proven track record of implementing new working practices, delivering change, and effectively communicating at an executive level.
Excellent stakeholder management and customer care ethos.
Degree in Business, Operations Management or related field.
Location:
The position will be based in our Galway office, with a blend of office and remote working on offer.