< Back to results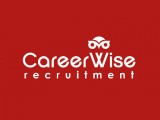 Planning Manager
Full Time

Mid-Senior Level
A Planning Manager is required by CareerWise Recruitment for our Galway based client. As a key member of the Supply Chain team, you will lead the Planning team and manage the Planning Process. You will be a key contributor, implementing best-in-class production planning techniques and systems to drive production efficiencies, cost improvement activities, development of SAP Supply chain functionality and the lead in the management of the SI&OP process. Please contact Tom Devaney for more information.Role of this position
Develop, grow, and improve the SI&OP process.
Identify, drive & support cost reduction initiatives.
Management & development of the Planning team.
Ensure effective Production and Inventory strategies & control in line with company inventory, STS (Ship to Schedule) and STR (Ship to Request) targets.
Champion continuous process improvement within the planning function. Keep up to date on the latest planning tools and techniques.
Develop policies, procedures, systems and processes for the Production Planning area.
Management of Finished Goods, Sub-Assemblies and Work in Progress inventory to support production strategies within agreed targets.
Analysis, reporting & commit response to all backorders.
Negotiation & presentation of plans with all levels of management in the plant and with external demand planning and marketing contacts.
Work with New Product Development teams to deliver production plans in line with project goals/schedules.
Partner with Production to develop a Production plan that meets customer service requirements while maintaining minimum inventory and optimal manufacturing cost.
Analysis & maintenance of all Production planning-related reports, files & documents including plant & product Performance.
Support the Management & Leadership team in the preparation of ad-hoc summary analysis reports & presentation.
JOB REQUIREMENTS
Level 8 Degree in a relevant discipline IS ESSENTIAL.
10 years manufacturing experience in a Supply Chain environment with exposure to all Demand Management (DM), Master Scheduling (MPS), Capacity Planning (CRP), Material Requirements Planning (MRP) and inventory control.
Experience in Medical Device environment desirable but not essential.
Strong working knowledge of SAP supply chain functionality is essential.
Strong working knowledge of Kinaxis Rapid Response is advantageous.
Demonstrated achievement of driving change, continuous improvement and exposure to Lean supply chain techniques.
Excellent planning, problem-solving, analytical skills and advanced Excel skills.
Financially and customer aware.
A strong communicator, focusing on key messages and targeting key stakeholders.
Team player, proactive and strong interpersonal skills.
Ability to act on own initiative with under minimal supervision.
Demonstrate drive and ambition and an ability to lead.
Please call Tom Devaney today for further information on 091-758771 or email: tdevaney@careerwise.ie
CareerWise Recruitment (In Search of Excellence) Established in 1999, CareerWise Recruitment specialises in recruitment of management and technical professionals for the life sciences, ICT, engineering, food and agri sectors. We operate out of multiple locations in Ireland and have offices in Cork, Shannon, Galway, Mayo and Dublin. By applying for this position, you are consenting to allow CareerWise Recruitment to process and retain your data in accordance with our Privacy Policy, contained on our website for the purposes of providing career opportunities. CareerWise Recruitment accepts that you do not wish your personal data, including your CV, to be forwarded to any client company without your prior consent and gives an absolute assurance that this wish will always be respected. Please feel free to contact us if you have any queries or wish to withdraw or amend your consent.