< Back to results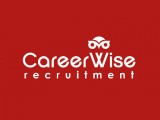 CareerWise Recruitment are looking to recruit several Product Builders for our client Zimmer Biomet a global leader in musculoskeletal healthcare based in Oranmore, Galway.
These roles are due to exciting expansion plans. This is a shift position and initially an 11-month contract. This is a great opportunity to join a worldwide leading medical device company in their start-up operation in Galway in a state-of-the-art manufacturing environment.
THE ROLE
• Operating of CNC Equipment for the production of product.
• Operating finishing and packaging machines.
• Correctly performs all steps of cleaning operation
• Maintain accurate records and report data on computerized system.
• Exercise assigned responsibility for on-the-job training of less qualified personnel
• Perform all quality checks and maintenance of records – Visual inspection of parts and paperwork
• Operates as part of a team to achieve productivity Targets.
• Following all company procedures
WHAT WE ARE LOOKING FOR:
• Solid work history
• Leaving certificate or equivalent
• Mechanically minded
• High level of attention to detail
• Experience of working to targets in a quality environment
• Ability to work Shift – Flexible
• Manufacturing experience is an advantage but not essential as training is given
• Team Player
• Computer literate
• Fluency in both written and spoken English
WHAT WE OFFER
• Very competitive hourly rate
• Excellent Shift premium
• Guaranteed hours each week
• Annual Roster
• Subsidised Canteen
• Parking
• 11-month contract initially
Please email your CV to product builders@careerwise.ie for further information.
CareerWise Recruitment (In Search of Excellence)
Established in 1999, CareerWise Recruitment specialises in recruitment of management and technical professionals for the life sciences, ICT, engineering, food and agri sectors.
We operate out of multiple locations in Ireland and have offices in Cork, Shannon, Galway, Mayo and Dublin.
By applying for this position, you are consenting to allow CareerWise Recruitment to process and retain your data in accordance with our Privacy Policy, contained on our website for the purposes of providing career opportunities. CareerWise Recruitment accepts that you do not wish your personal data, including your CV, to be forwarded to any client company without your prior consent and gives an absolute assurance that this wish will always be respected. Please feel free to contact us if you have any queries or wish to withdraw or amend your consent.