< Back to results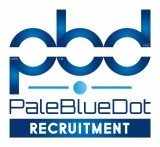 Quality Engineer
Pale Blue Dot® Recruitment
Limerick
Full Time

Mid-Senior Level
The Role
Our client, a leading medical device company based in Limerick are looking for a Quality Engineer to join the team. This will be a full-time, position on a 12 month contract where the successful candidate will report to the Chief Operating Officer. The client is looking for someone with all rounded experience who will hopefully come in and develop the quality team.
Job Responsibilities include but are not limited to the following:
Developing and implementing Quality Systems.
Perform Incoming Goods Inspections, Line Clearance and Batch Release in line with company procedures.
Review & Filing of Production Records
Maintain Records (Incoming Goods / Production related) Monitoring and analysing Quality Performance of Products & Processes.
Assist in Handling of Complaints, Non-Conformances, CAPA's
Assist in Investigation and troubleshooting of product or production issues.
Collaborating with operations managers to develop and implement controls and improvements.
Perform GMP Internal Audits
Provide cover for departmental duties including, document control & production related duties of Quality Department
Approve raw material and final product for release
Creating quality documentation and developing SOP's
Ensure compliance with GDP requirements
Provide day to day quality support to the manufacturing team
Requirements
Min 2 years' experience in a Medical Device/Diagnostics Company in a similar role
Excellent working knowledge of ISO 13485 and 21 CFR 820
Degree in Science or Engineering
Understanding of technical documentation
Experience reviewing/writing SOP's with required attention to detail
Ability to manage priorities in a fast-paced environment
Good initiative and team player
Note: By applying for this position, you may also be considered by Pale Blue Dot® Recruitment for other or future related vacancies.
Pale Blue Dot® Recruitment
"The Resource for the MedTech Workforce"