< Back to results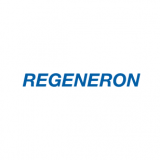 Quality Systems Analyst – Forms Automation
About the job
Summary
Provides configuration and support services to the Forms Automation system to meet end-user needs. Supports business user needs of the system including creating user accounts, answering end user queries and training.
Administers current environment, develops new business opportunities and improves existing processes. Processes system change controls and documents and maintains configurations to ensure that systems remain in a validated state and in compliance with internal Regeneron guidelines if no validation is required. Writes or assists in the writing of test plans.
Essential Duties and Responsibilities may include, but are not limited to, the following:

Configures electronic forms and workflows within the Forms Automation system to meet end-user needs
Performs custom application changes in development, validation or equivalent testing
environment, and production environments.
Identifies and resolves application inconsistencies and defects.
Researches and logs application support incidents and prepares appropriate resolution plans.
Provides end-user support for assigned application
Performs administration activities such as setting user accounts, roles, access, and
privileges.
Reviews systems updates, patches, services packs, and hot fixes
Responsible for application-specific documentation, including converting user
requirement specifications to detailed design specifications, writing configuration test
plans and summary reports.
Processes appropriate application change control requests.
Works with Validation and Quality Assurance departments to ensure applications are
implemented in accordance with regulatory and corporate guidelines throughout all phases of system design and implementation.
Education And Experience

BS/BA in related field
2+ years of hands-on experience providing configuration and support services for a technology solution, ideally a Forms Automation system such as Adobe Sign.
Relevant experience may be considered in lieu of education.
Experience of working in a Pharmaceutical, Biotech, Medical Devices or Research
Environment/knowledge of 21 CFR Part11, Annex 11 Regulations and Good Manufacturing Practice (GMP) preferred.
Experience of working with software as a service (SaaS)/cloud systems preferred
Does this sound like you? Apply now to take your first steps toward living the Regeneron Way! We have an inclusive and diverse culture that provides amazing benefits including health and wellness programs, fitness centers and stock for employees at all levels!
Regeneron is an equal opportunity employer and all qualified applicants will receive consideration for employment without regard to race, color, religion or belief (or lack thereof), sex, nationality, national or ethnic origin, civil status, age, citizenship status, membership of the Traveler community, sexual orientation, disability, genetic information, familial status, marital or registered civil partnership status, pregnancy or maternity status, gender identity, gender reassignment, military or veteran status, or any other protected characteristic in accordance with applicable laws and regulations. We will ensure that individuals with disabilities are provided reasonable accommodations to participate in the job application process. Please contact us to discuss any accommodations you think you may need.