< Back to results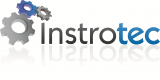 Quantity Surveyor
Full Time

Mid-Senior Level
Instrotec is an indigenous contractor providing electrical & instrumentation project support whilst specialising in turnkey packages for the design, supply and installation through to commissioning and final hand-over.
Our people are the foundation to our continued growth across all client sectors. We invest in our people and have a philosophy of continuous professional development. This investment has produced an innovative and passionate team that deliver projects for our clients safely, efficiently and to the highest standards in the industry.
Operating across Ireland, the UK and Europe, Instrotec has become the E&I service provider of choice in growth segments such as pharmaceuticals, semi-conductor, food & drink, data centres and power transmission and distribution. Our culture is innovative, collaborative and performance focused.
We are currently recruiting a Quantity Surveyor with Electrical Industrial / Commercial experience to be based both at our head office in Westport, Co.Mayo encompassing site work across our projects which are predominately located in the Leinster region. 
Responsibilities will include, but not be limited to:
Full evaluation and interpretation of project contract documentation.
Planning and examining supplier and sub-contractor enquiries.
Providing precise, competitive and cost-effective valuations in a timely manner.
Preparation and distributing of contract documents to our supply chain.
Examining change in our scope of work and completion of pricing variations.
Preparing and agreeing Monthly progress claims.
Maintenance of accurate records of claims prepared, certificates issued and of retentions
involved.
Commercial and contractual control of sub-contractor accounts.
Preparation and delivery of monthly commercial project reports
Provide Information and analysis of issues & risks as required by Management.
Management and forecasting of project cash flow.
All other duties associated with this role.
Skills:
Hold a relevant qualification.
Knowledge of commercial management within construction.
1-5 years' experience in a QS role on Electrical Projects.
A comprehensive understanding of work contracts.
Able to negotiate with clients on a professional level.
Team Player.
Proficient with full Microsoft package inclusive of Excel, MS Teams, MS Projects.
High level of accuracy and attention to detail.
A working knowledge of Electrical Tenders.
*Instrotec Ltd. is an equal opportunities employer, who do not require the assistance of agencies currently.  
**Applicants who are successful at interview stage, will be subject to reference checks.