< Back to results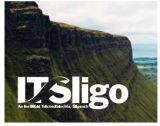 Recreation Assistant
Institute of Technology Sligo
Sligo
Full Time

Salary: €28,840 to €32,746 (15 points), with all new entrants starting on the first point of the scale.
Applications have closed
The position of recreation assistant will involve the undertaking of general duties for the proper operation, upkeep, maintenance of both the internal and external sports and recreational facilities: reception duties involving close interface with all facility customers. Operating all normal and emergency operating procedures.