< Back to results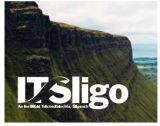 Research and Engagement Officer (SYMBIOMA project)
Institute of Technology Sligo
Sligo
Full Time

Salary: €26,609 to €35,922 (10 Points)
Applications have closed
The advertised position is funded under the SYMBIOMA project, which is supported and co-financed, by the EU Norther Periphery and Arctic (NPA) Programme. The SYMBIOMA (Technology Innovations and Business Models for Valorisation of Industrial Waste Biomass in Sparsely Located Enterprises) project aims to kick start a circular transformation and make a measurable contribution to delivering a boost in economic development, environmental services and entrepreneurial innovation in rural areas. For this purpose, a viable multidisciplinary circular economy related SYMBIOMA Technology Innovation Platform (TIP) focused for use in NPA regions will be established, and a related service package created. The TIP service will include access to research, laboratory and pilot scale infrastructures and expertise available in research institutions to achieve potential bio-waste streams valorisation in bio-based industries.
To achieve the successful investigation and provision of biomass to useful products and energy, and ensure that the project outcomes reach its intended audiences and engages all the relevant stakeholders, a Research and Engagement Officer will be employed for the project. The temporary role will be for a eleven-month period.
The successful Research & Engagement Officer will be expected to use the following approach:
CONNECT
1. Identify potential clients and introduce the SYMBIOMA outputs and services to them
ASSESS/INVESTIGATE
2. Conduct desktop based reviews and information searches for potential valorisation routes for biomass wastes.
SUPPORT
3. Assist the R&I Coordinator and Post-Doctoral researcher in laboratory, piloting and engagement activities with the goal of establishing energy and valorisation schemes for selected industry and community stakeholders.
The Research & Engagement Officer will report to the R&I Coordinator and the Principal Investigator (PI) of the project, and also play a role in:
• Innovation outreach support to regional bio-based SMEs and industry, including technical project information delivery.
• Contributing to literature review development and report writing with regards to the laboratory and pilot investigations.
• Project dissemination activities including giving presentations of the project activities and outcomes to targeted audiences.