< Back to results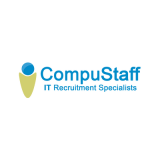 Senior Python Developer
Full Time

Associate

Salary: Attractive package on offer
Our client is setting up a new R&D operation in Galway to deliver on the rapid growth they are experiencing.  Headquartered in San Francisco the company offers a unique solution to clients whereby they can manage and control the lifecycle of all their digital assets, including hardware, software, IoT, networks, cloud, as well as the people and workflows who rely on them.   Now is your chance to join them in the early stages of their scale-up in response to global demand for their services.
YOUR OPPORTUNITY:
Work with the founders to drive creative software solutions to manage the growth of large-scale, secure, microservices-based systems
Build a system that delights our customers
Get onboard a fast-growing venture financed company as it scales up globally.
Attractive salary and package
Huge scope for progression and growth
YOUR SKILLS AND EXPERIENCE
As this is a senior role we believe that the ideal candidate will need to demonstrate 4+ years of experience around this tech stack
Python development
Pyramid, Django
MySQL tuning and optimisation
Linux  (command line and basic shell scripting)
Agile development processes
REST/SOAP APIs
If you are looking for a new challenge in Galway,  with the opportunity to grow and develop as the company scales up then apply now for consideration.