< Back to results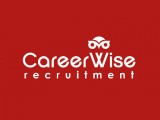 Senior Regulatory Affairs Specialist
Full Time

Mid-Senior Level
A Senior Regulatory Affairs Specialist is required for a Medical Device Multinational company by CareerWise Recruitment for our Sligo based client. The sucessful candidate can be based at home 4 days a week and work on site one day a week. Please contact Louise Mulligan for confidential chat.
The Senior Regulatory Affairs Specialist develops regulatory strategies, performs activities associated with obtaining and maintaining regulatory approval to commercialise medical devices in selected target markets. The Senior Regulatory Affairs Specialist serves as a communication liaison between the manufacturer and the local affiliates or regulatory authorities.
THE ROLE:
* Maintain an excellent understanding of global medical device regulations for specific jurisdictions as assigned to support products.
* Develop global regulatory strategies for medical devices in collaboration with R& D and clinical functions.
* Advise other functional units (R&D, engineering, marketing, quality etc) of the requirements in each target market.
* Plans and prepares regulatory submissions for specific target markets for new products, product changes and re-registrations as required.
* Maintains registration information (license numbers, expiration dates etc) and obtains re-registration approvals in advance of license expirations to ensure no disruption in product availability.
* Maintains and develops post market surveillance process
* Communicates Regulatory requirements to countries, regions, notified bodies and other regulatory agencies.
* Management of the clinical requirements for regulatory registrations for products and work as part of a cross functional team to ensure that they are adequately addressed.
REQUIREMENTS:
* Third Level Qualification preferably in Science/Engineering; 3 year's experience in a regulated industry in a similar role desirable
* Knowledge of regulatory requirements in accordance with ISO13485 & MDD/MDR.
* Knowledge of medical device quality standards and guidance documents
Please call Louise Mulligan today for further information on 0949003979 or email: lmulligan@careerwise.ie
CareerWise Recruitment (In Search of Excellence)
Established in 1999, CareerWise Recruitment specialises in recruitment of management and technical professionals for the Medical Devices, Pharmaceuticals, Life Sciences, ICT, Engineering, Food and Agri sectors.
We operate out of multiple locations in Ireland and have offices in Cork, Shannon, Galway, Mayo and Dublin.
By applying for this position, you are consenting to allow CareerWise Recruitment to process and retain your data in accordance with our Privacy Policy, contained on our website for the purposes of providing career opportunities. CareerWise Recruitment accepts that you do not wish your personal data, including your CV, to be forwarded to any client company without your prior consent and gives an absolute assurance that this wish will always be respected. Please feel free to contact us if you have any queries or wish to withdraw or amend your consent.