< Back to results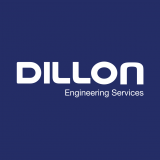 Senior Scientist Project Lead -Tech Transfer
Dillon Engineering Services
Mayo
This role is based in Ballina, County Mayo, Ireland.
You must currently have permission to work/live within the EU. Visas and work permits are not processed for this role. This has an immediate start date.
Our client is a major research driven organization in the life science industry. Due to continued growth and success, they are looking to hire a Project Leader for their Biologics Division located in Mayo.
The main duties & responsibilities shall be:
Oversee and lead the establishment/transfer of multiple methods from client to our test labs across a number of different disciplines.
Ensure all new methods are validated in accordance with ICH guidelines, where appropriate.
Draw up study plans and execute studies in strict accordance with study plan and SOPs ensuring full GMP regulatory compliance, where appropriate.
Liaise with the Quality Department for the generation of audit responses, deviation reports and for the compilation of study reports.
Responsible for leading laboratory investigations, where necessary.
Responsible for reporting project progress information to Management.
Provide technical training to scientific team, as required.
Day to day liaison with clients regarding current and new projects.
Involvement with regulatory and client audits.
Ensure all new equipment is qualified and validated in accordance with GMP and corporate validation requirement standards and guidelines.
Generate new and update current standard operating procedures, where required.
Generate risk assessments for drug products, substances and processes as required.
The following are minimum requirements related to the Project Leader position.
PhD in a relevant science discipline (e.g. Chemistry, Biochemistry or Biotechnology)
A minimum of 3 years relevant experience in Scientific Research preferably within a GMP regulated environment (EMEA/FDA) within the Pharmaceutical, Medical Device, CRO Industry.
Experience in study design, assay development, optimization, ICH analytical validation and project management essential.
Experience in analytical techniques, Molecular biology techniques e.g. PCR and Q-PCR or Cell Culture Techniques and Virology desirable.
Ability to project manage multiple studies.
Knowledge and experience with statistical software.
Ability to problem solve and work on own initiative.
Job Types: Full-time, Permanent
Salary: €45,000.00-€57,000.00 per year