< Back to results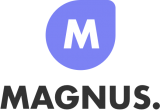 Technical Support Engineer
Full Time

Remote hybrid

Associate
Key Skills required:
Effective communicator both written & verbal, strong organisational skills, ability to work autonomously, mathematical and analytical skills
Job Purpose:
We are looking for an experienced and self-driven Technical Support Engineer to join our team! If you are passionate about learning and gaining new skills in this field, don't miss this opportunity! Multi-faceted role with potential for career advancement.
Key Responsibilities & Accountabilities
●  Evaluate and prioritise customer support cases
●  Act as the primary technical support liaison between company and your clients
●  Communicate and solve customers' problems via phone, email, video call
●  Track and manage your work record
●  Work with all internal groups, including support, sales, engineering, product management
●  Prepare accurate and timely reports.
●  Product QA and Testing
Desirable Qualities
●  1-3 years of experience as a Technical Support Engineer or similar role.
●  BS degree in Information Technology, Computer Science or equivalent work experience.
●  Ability to work under time pressure
●  Strong Mathematical and Analytical skills.
●  Ability to prioritise tasks based on urgency and importance
●  Motivation to learn new skills and technologies
●  Understanding of PostgreSQL/MySQL or other database systems.
●  Critical thinker and problem-solving skills
●  Good time-management skills
●  Great interpersonal and communication skills.